Last weekend we had the privelege to shoot a wedding of dear friends we met through Invisible Children. It was so fun because the wedding was in Colorado, and Sean and I have never been to CO so it was so fun to explore. The wedding was set in Montrose, CO. But only 1 hour from Montrose was a tiny town named Ouray. It was soo beautiful. It is named the little Switzerland of America. It is captivating. The pictures we took dont do it justice. but it seriously was one of the prettiest places we have ever seen. We stayed the first night in the oldest hotel there. It was built in the 1800's and it was beautiful. We enjoyed little hikes to the waterfalls and beautiful scenic drives. One of the drives was a lil hairy (very Scary actually- especially in a ford focus!)
Overall we had a blast and it was so great to combine work and vacation together.
We flew out of LAX so on our way we had bfast at RANDY's Donuts.. (A prego delight)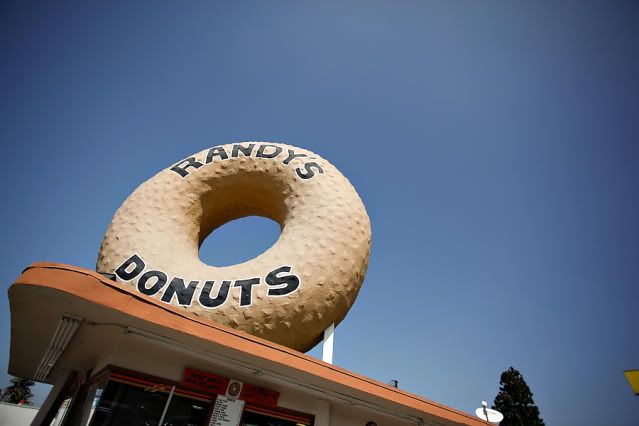 Our amazing Hotel in Ouray, CO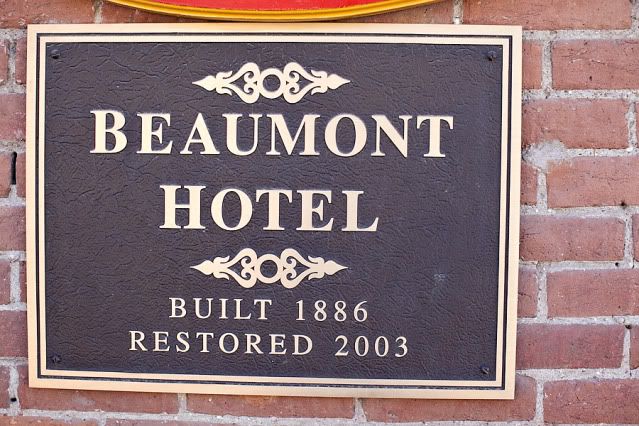 I dont know what my hair is doing in this pic.. looks a lil 70's- haha!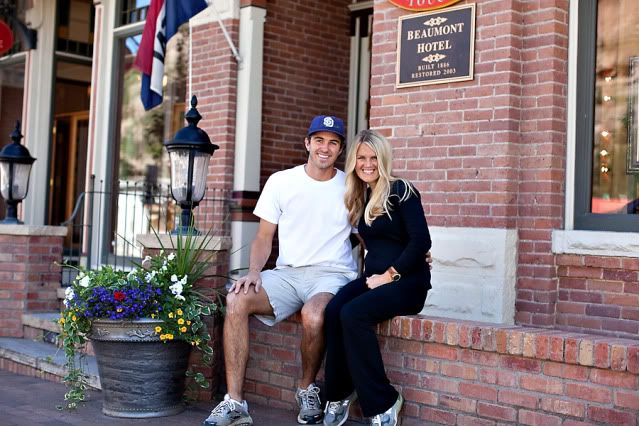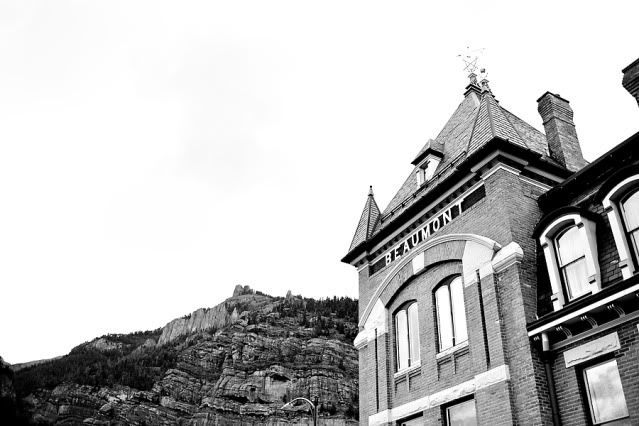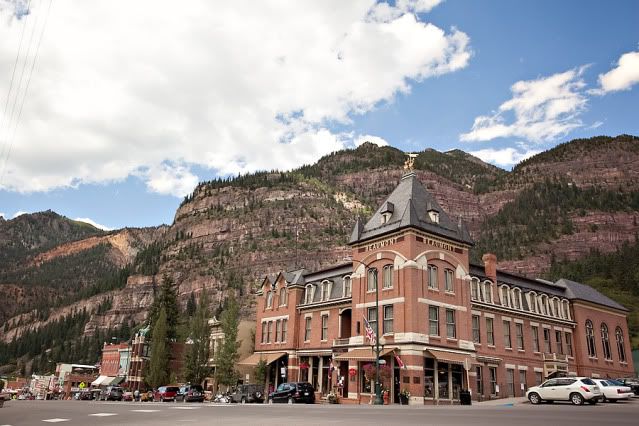 This is where we got tasty treats.. The Artisan Bakery had the best Pumpkin cake!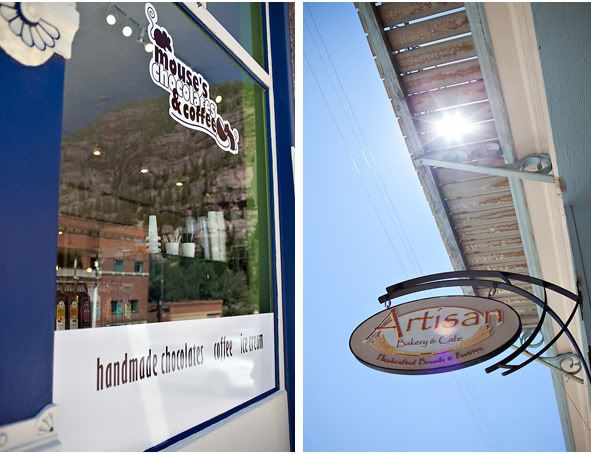 Our lil hike up to Cascade Falls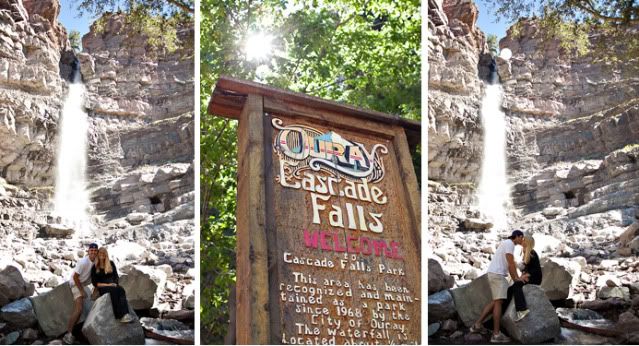 Beautiful Aspens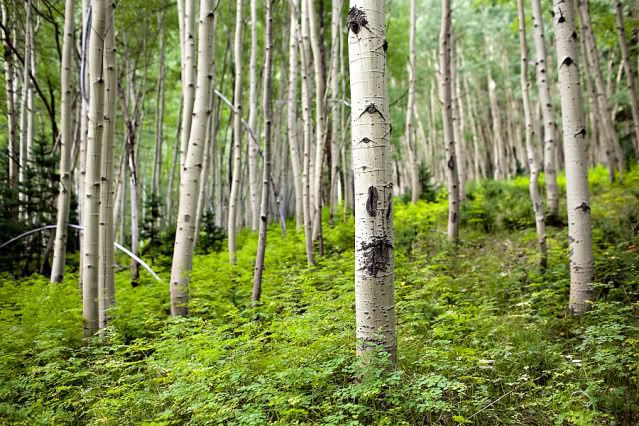 Our lil rental car along side of the treacherous path to Yankee Boy.. I was so scared!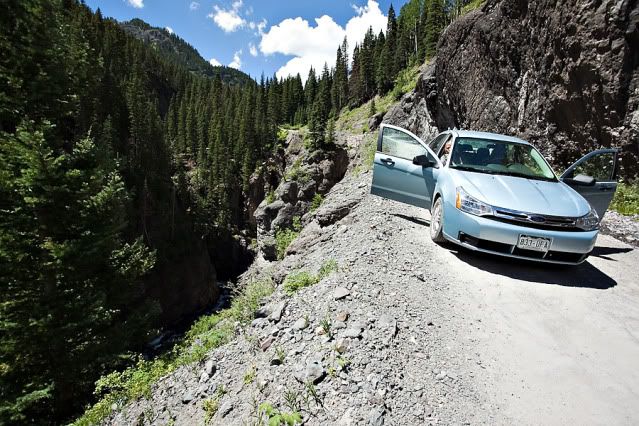 How scary is this?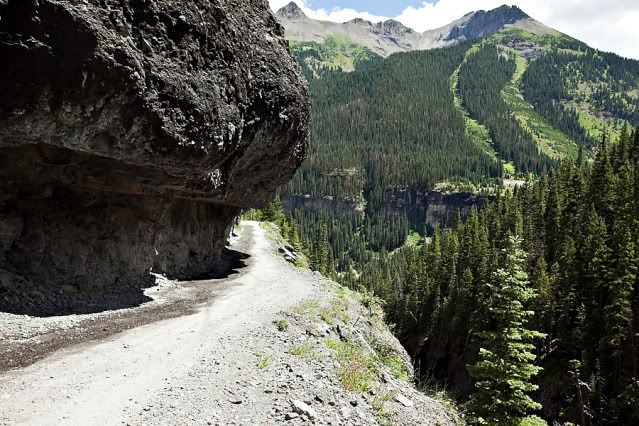 Modeling with our Focus.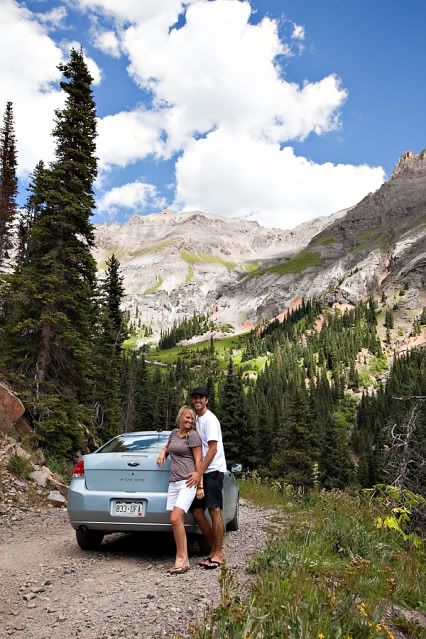 GORGEOUS!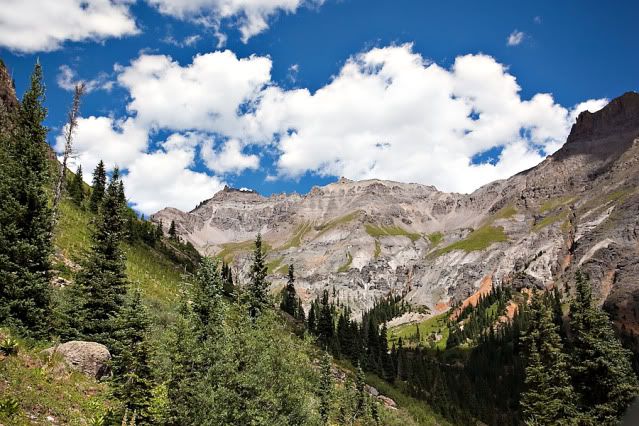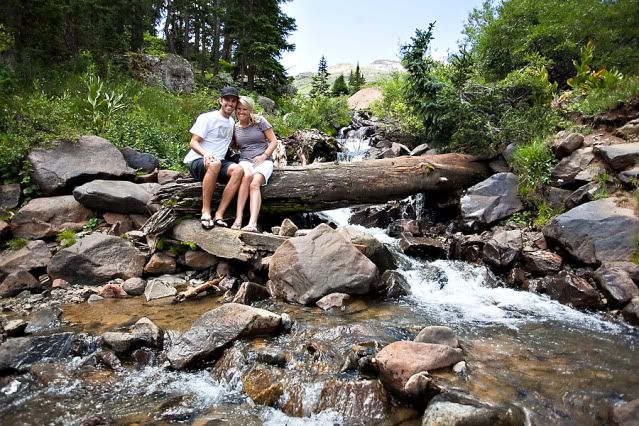 My belly looks bigger than it really is in this pic, due to the wind puffing up my dress!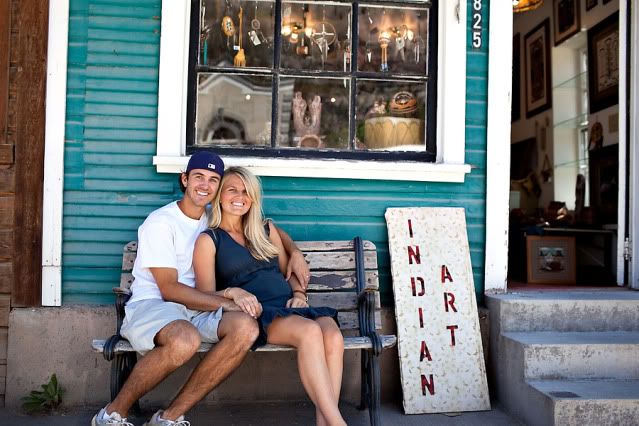 My prego pose
LOVE HIM