Sunday was an incredible day! I had the privelege to celebrate my FIRST mother's day. What a blessing it has been to be a mom. Sean surprised me with flowers, home-made breakfast, cards from him and Reid, chocolate covered strawberries(which he makes me for every special occasion) an adorable necklace with Reid's actual silhouette and name on the pendant... and last but not least this amazing video of Reids "birth"day. Sean has to be the MOST thoughtful husband/dad out there. I was floored by all the thought he put into mother's day. I knew he would come through but WOW he sure set the bar high for the many years to come :)
The first time I watched this video, I couldn't stop crying. It was such a beautiful day. The best day of our lives so far. I then proceeded to watch it 6 more times.. I couldn't get enough of it. I know it seems a bit obsessive, but you too would watch it a thousand times if it were your baby being born. I love the song that it played to. The words say, "You make beautiful things out of the dust". God is so amazing how he creates life out of nothing. I am still in awe of how God works each and every day.
I hope you all enjoy the video and take extra time out of your day to think about all the beautiful things that surround you.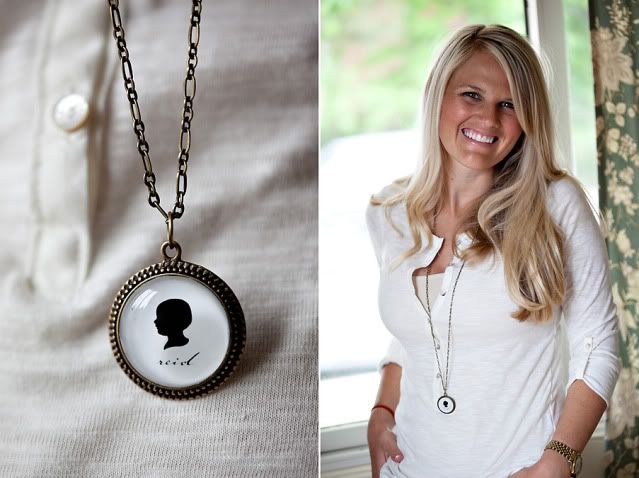 Silhouette Necklace: By my sweet friend
Allyson Baker
Video footage: By my incredible husband
SWP
and his very talented BFF Laren Poole.