This past week we had so much fun going up to Lake Arrowhead. It has been a tradition for the past 4 years to go up and celebrate with college friends. We got up there Thursday afternoon and stayed through Saturday morning. We caught up with dear friends, cooked, played games, read books, took lots of pictures and walked around the beautiful lake. It all was a blast! I cant believe another year has passed and now a new fresh start. I can not wait to see what this year unfolds. In just one month we will have a whole other person to add to our lil family, and I am sure that 2011 will be filled with growth and blessings. As far as new year's resolutions- i have a few, but I dont really like making them because I seem to always set them too high and then I fail.. so this year I am desiring it to be a year of flexibility, growth and love. I am becoming a mom- a role i have NEVER played before and I am wanting to be the best i can be, but also leave room for plenty of error. I hope you had a great holiday season with your loved ones.. Happy New Year!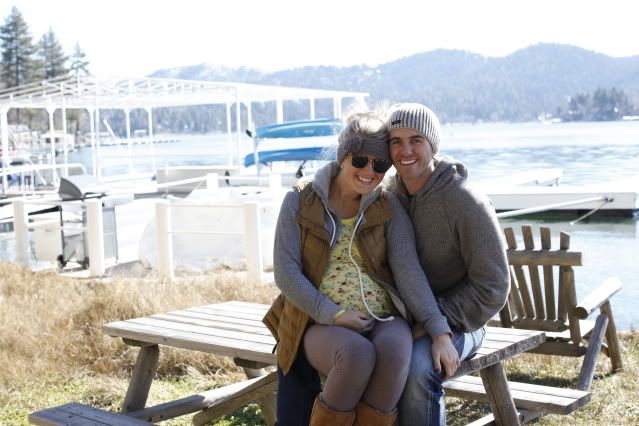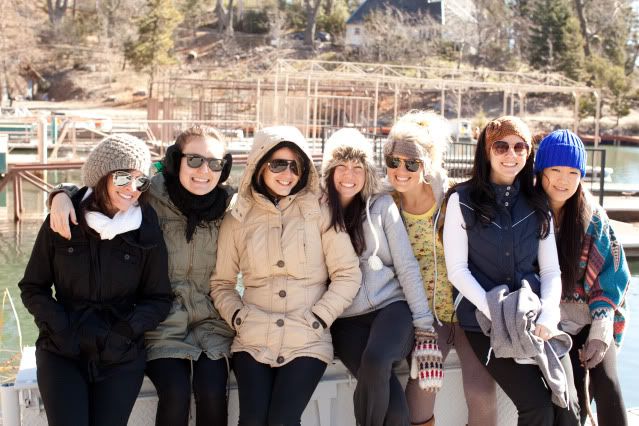 The whole gang minus a couple..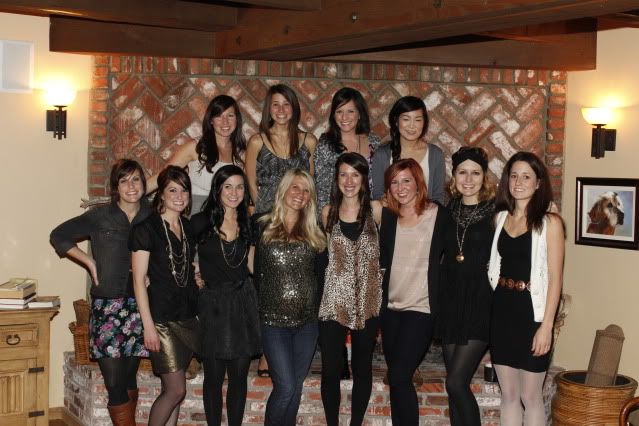 Me + Cheri= Always posin for the camera.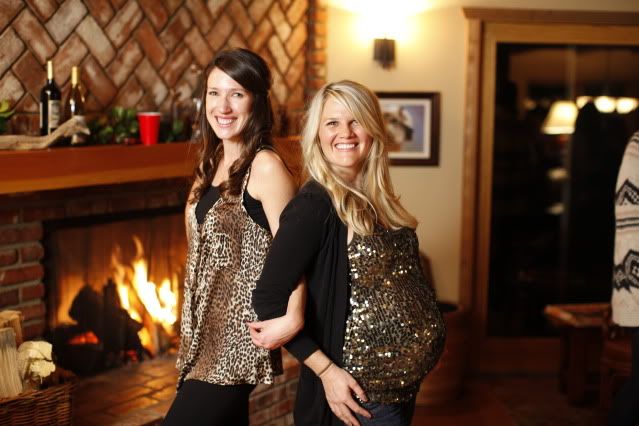 I love him!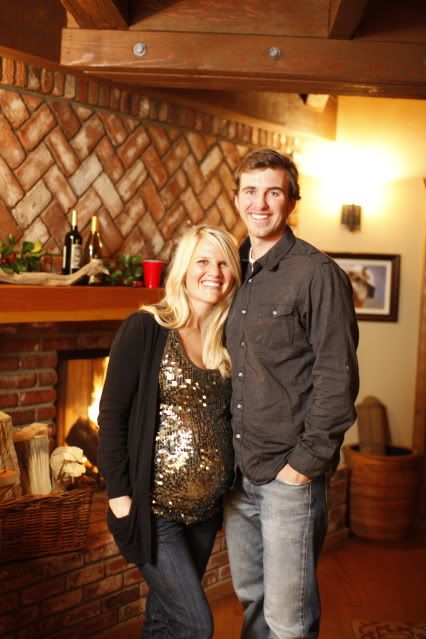 The Sparkle Girls