We arrived in Waco, Tx on Wednesday afternoon. It was a LONG drive. I always thought these long drives would get easier- the more times I do them.. but not the case.. I get more and more bored! We filled our times with road games, lots of riddles and word puzzles, music, editing photos.. etc. We had a good safe drive. Thank you all for all your prayers!
We got to move into our apartment yesterday morning. We are sub-leasing an apartment from another Baylor student.. So far it has worked out well. We ended up with a 3 bedroom apartment for the price of one! It is very clean and nice. Below are some pictures. It is unlike me to bring "some" decor.. It is killing me that I didn't even bring pictures! We are living the minimalist life for the next few months. We did purchase one big item today at Target.. We bought our first TV. We were pretty excited about it. Its not too flashy but fun to know that we will carry it with us into our first home when we get back!!
School starts Monday for Sean. Pray that God will ease his anxieties. He loves Baylor and Waco but is not looking forward to the school part. 
As for me, I had 2 interviews today, not wasting any time!! The first interview only lasted 10 minutes. It wasn't a good fit for me. The second interview seemed like a perfect fit. I think its going to work out. I will know more next week, but looks very promising. The only downfall is that I may have to work night shift again, which i dislike.. but I figured I would give it a try!
Hope you are all doing well! We will update as much as we can.. 
The pictures are just from my camera taken by me( not pro-style).. but we will try to put some better quality pictures up in the next few days.
Love you and miss you already!
Outside of our place- we are on first floor.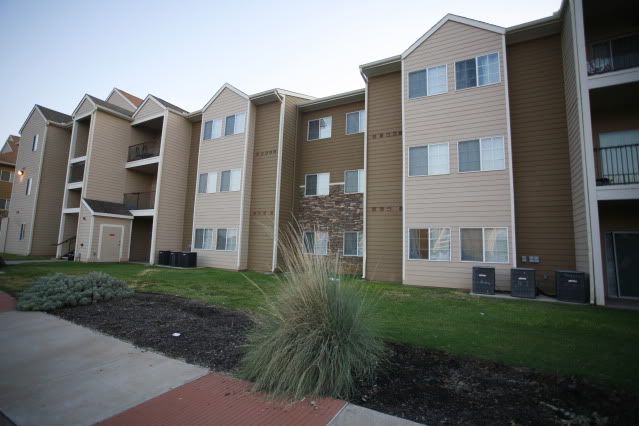 The clubhouse 
(includes: fitness room, free tanning bed, movie theatre, cyber room, pool-tables, and pool and hot tub)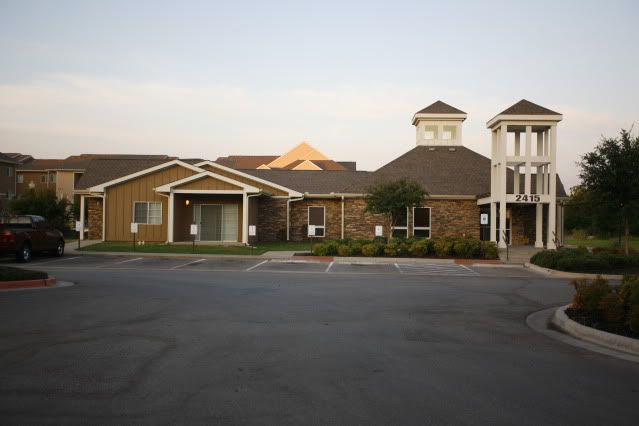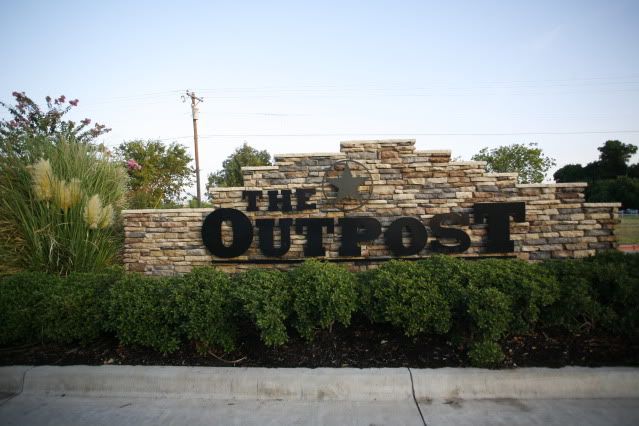 Our big 26" VIZIO Flat Screen 
( half bought by Target giftcards from our wedding- thank you)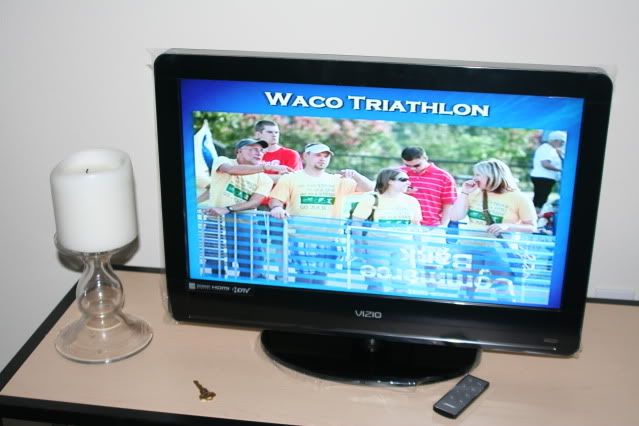 Our family room with Sean editing photos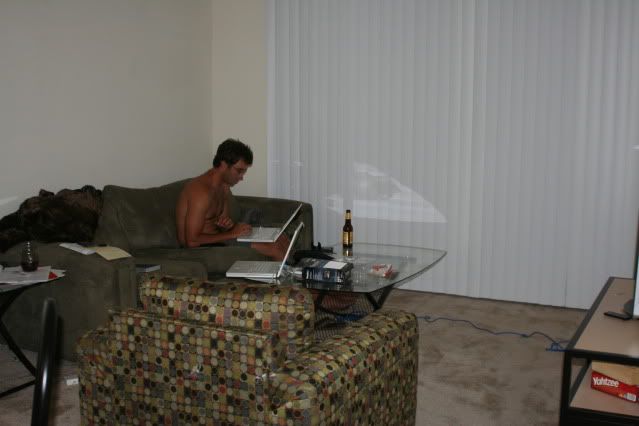 Our One of a Kind TRIANGLE Table.. So random but cute flowers make it ok!


Our nice big kitchen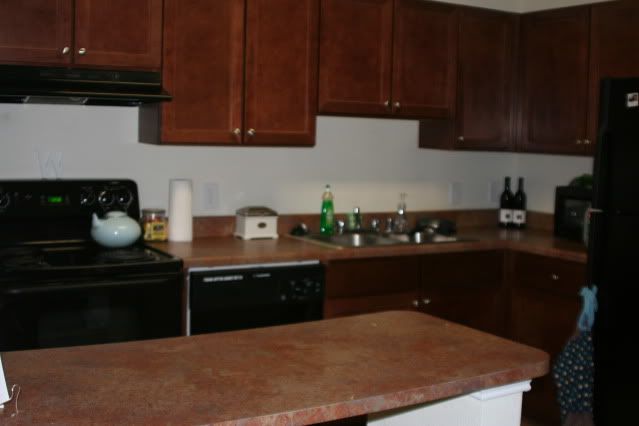 the hallway down to 2 bedrooms on right and laundry room on left with our bedroom at end of hallway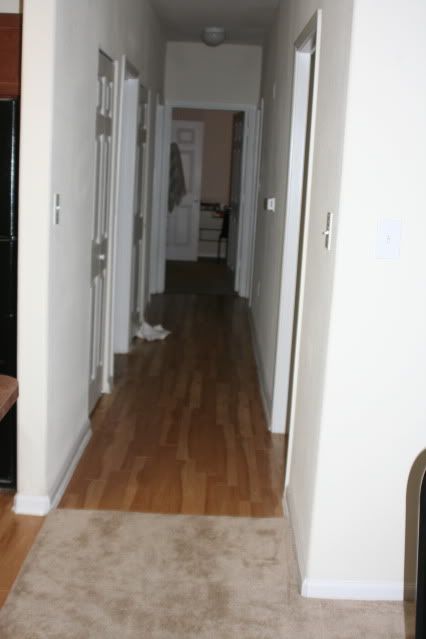 our bedroom
( i always bring our own bedding- makes it feel homey!)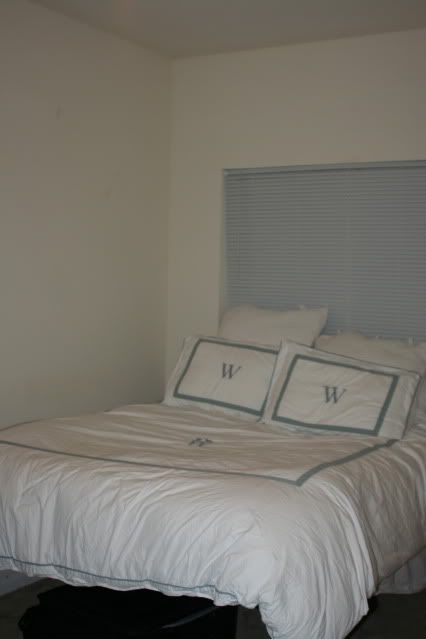 our desk area in our room


our bathroom in our bedroom