This weekend we had a blast hanging with old friends. Friday, my twin/amazing friend Dana flew in for Homecoming festivities.
Friday night we enjoyed a yummy dinner with Dana, Michael, Kevin and Gianna at the glorious Texas Roadhouse. Yum it was so good.. Then we ventured over to Common Grounds where we enjoyed live music my the famous Derek Webb and sipped on scrumptious hot beverages in the crisp cool air. After Common Grounds, we walked to the infamous homecoming bonfire! It was crazy! The biggest bonfire I had ever seen. They started the night off with fireworks and a cover-band singing top hits.. It was really fun. Sean enjoyed seeing many of his Kappa Sig (fraternity) brothers.
Saturday- we started out early with breakfast at the house, then the Baylor Homecoming parade.. After the parade we went right over to the football game! After the game us girls napped while the boys played tennis.. We spent the night in cooking fajitas for about 10 of us. It was so fun to see Sean's Baylor friends and hang with their wives.. I don't know if I would ever take-back my PLNU experience, but I am definitely growing to LOVE Baylor, just like everyone that went here! Sean made amazing friends from Baylor and it will always hold a very special place in his/our heart. I feel blessed that I can pseudo live his college experience.
The ginormous bonfire!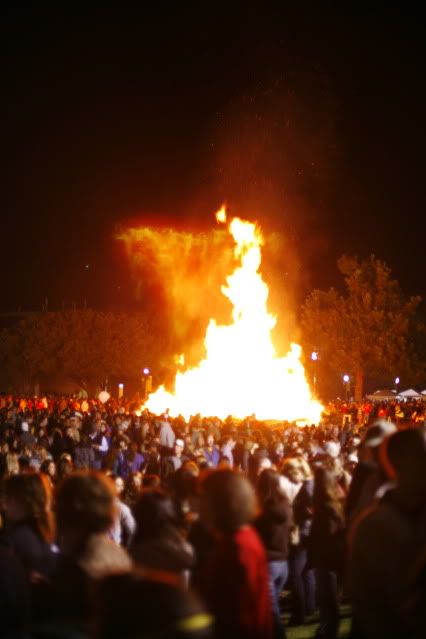 Sean and I watching the Homecoming Parade.
(Did you know its the largest College parade in the US?)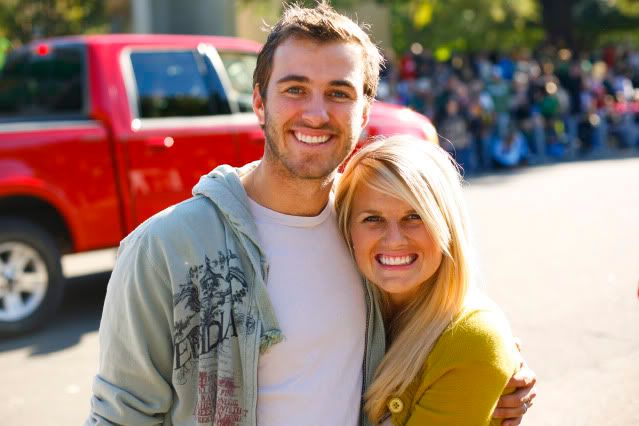 Dana,me, and Gianna in front of one of the floats.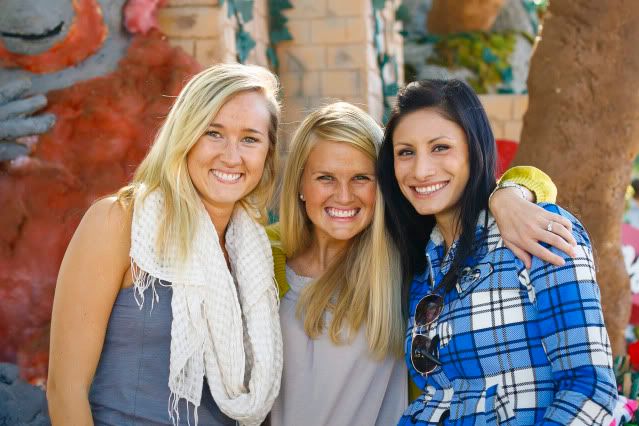 Kevin and his girlfriend Gianna.
Kevin is one of Sean's Kappa Sig brothers.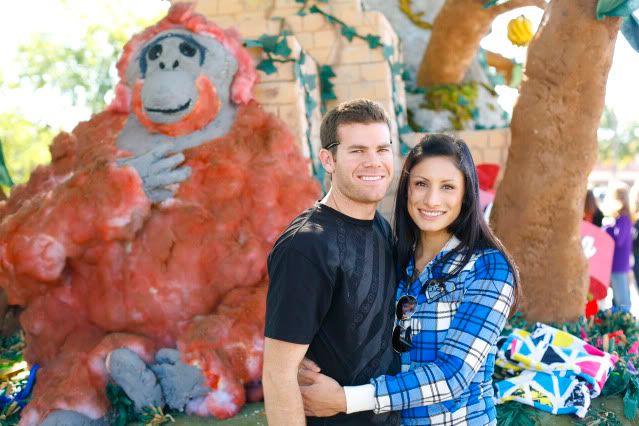 Sic em Bears!!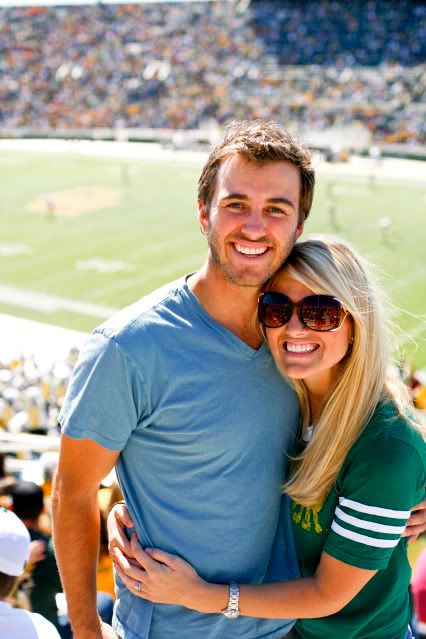 me and my twinsie. I love you d.