This past weekend we had so much fun at Lake Arrowhead. Our dear friend Lauren has a cabin up there. There was a big group of 12 of us. We had so much fun wakeboarding in the early mornings, laying out on the dock, swimming, playing volleyball and cooking lots of yummy food.
Sean and I had a blast on the boat. We decided that if we ever strike it rich, we would love to buy a boat! I don't think there is anything else I like more than waking up early, watching the sun rise, listening to country music, jumping in the frigid water and getting behind a boat to ski. It is such a blast. We are so blessed by our friends. We love hanging out with them and it is trips like these that we realize what life is about. We treasure each and every friendship!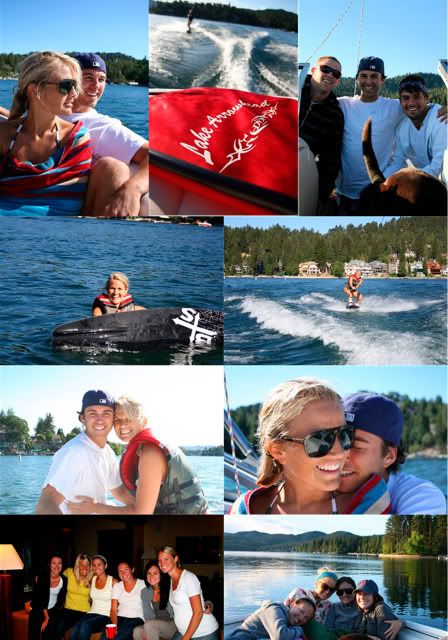 Sean catching some air!
I decided to give the pictures a vintage look!